dsmith
Administrator


Game Warden Recruits (4)
member is offline




.





Joined: Nov 2008
Gender: Female


Posts: 4,302
Location: TEXAS

jerky recipe?
« Thread Started on Jan 5, 2010, 10:22pm »

---

I've asked the question before, but there have been new members since. I love making jerkey, but can't seem to find a great recipe. Do ya'll use mixes, or do you do it on your own. If so, what is a good recipe? Or a good mix?
I always worry that it is gonna get some kind of food poisoining. I know it is supposed to be safe at room temp once it's dried. But I worry that I didn't dry it long enough, etc.
So any good tips and advice would be greatly appreciated. My family is missing me making jerkey.

---
bobbybobber
Bluegill



member is offline









Joined: Sept 2009
Gender: Male


Posts: 35
Location: HEDGESVILLE,WV

Re: jerky recipe?
« Reply #1 on Jan 7, 2010, 9:02am »

---

we use high mt jerky season.but to use it have to have hamburger that has no fat and a jerky gun but it only take 4-6 hours to dry that way
dsmith
Administrator


Game Warden Recruits (4)
member is offline




.





Joined: Nov 2008
Gender: Female


Posts: 4,302
Location: TEXAS

Re: jerky recipe?
« Reply #2 on Jan 7, 2010, 2:17pm »

---

That brings up another question Bobby. I have the hamburger "gun" but have lost the end to it. I was gonna buy another one, but got to thinking, why couldn't I just roll it out between wax paper and cut it? Whatcha think?

---
olhillbilly
Administrator


member is offline




fishy





Joined: Nov 2010
Gender: Male


Posts: 1,604
Location: upper Galinipper creek, Mo.

Re: jerky recipe?
« Reply #3 on Jan 8, 2010, 3:24am »

---

I'll post a recipe from one of our members (Sinker). I dont magine he'd mind much. I know it ta be a good'urn.
-----------------------------------------------------------------------------------

Jim's Jerky
bout 2 poundsa deer meat
1/2 cup soy sauce
1/2 cup worchester-stuff
1 tablespoon PLAIN salt
1/2 - 1 teaspoon pepper
lotsa instant garlic
1/3 cup or more likwid smoke
1 cup water

slosh all the fixens up together fore ya start - gives everthin a chance ta git werkin
set it somewere cool an outa th way
slice up the meat with the grain, furst takin off ALL FAT
remove the fat or she'll go rancid on ya
slice't bout a quarter inch thick- lets all th goodies soak in
kindly dribble'em inta the black lookin mess ya done made a littl atta time,so's ya git some goody on all of it
then take a wooden spoon an stir hell out of 't
sorta spread it out in th soupy stuff an grunje it down inner so's it all gits covered up best ya can
what don;t git soaked up don't taste ta same
put'er inna fridge
perty good idee is ta taker out an stir hell outa it a cuppl times an letter soak over nite--say 8/10/ 12 hours
lay it out on cookie sheets without th pieces touchin much as ya can
I put mine up over the wood stove fer bout 10 er 12 hours - not a very hot fire. the idee is ta dry it - NOT cook it. Ya kin do same thing in yer oven iffen ya prop open th door a jigger ta let th moisture out
jus set yer thurmerstat low as she'll go an leave'r
I turn it over bout haf way thru so's it all turnsa same color
allus keep a switch handy ta whak taste-testers
ya can use lean beef win th deers all gone - fatty meat don't werk good atall
proper done it'll keep, hell I don know how long, but I've et th stuff 3 months later an it was still good
dried rite; don need no frijerashun
fool aroun an cook 'er an ya gotta keep it inna frij
Ya kin spermint with the fixens all ya wanta
Some likes't s'dam hot ya got ta store it in glass or it'll ketch far
Be plum pleezed ta anser ary kweschun ya got!

dsmith
Administrator


Game Warden Recruits (4)
member is offline




.





Joined: Nov 2008
Gender: Female


Posts: 4,302
Location: TEXAS

Re: jerky recipe?
« Reply #4 on Jan 8, 2010, 1:48pm »

---

That is very cute. I think I will give it a try.

---
mastercatter
Administrator


member is offline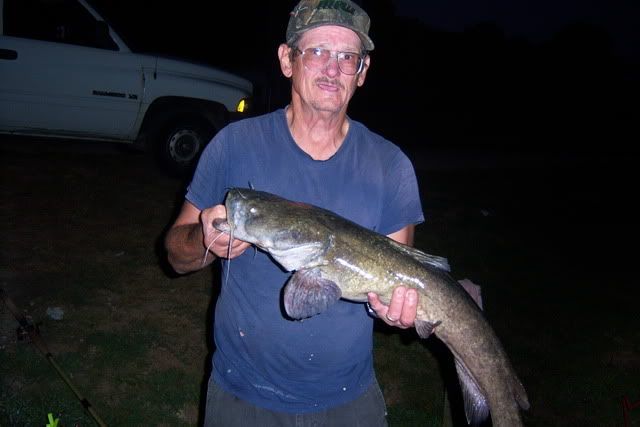 Joined: Oct 2008
Gender: Male


Posts: 6,968
Location: Ross County, Ohio

Re: jerky recipe?
« Reply #5 on Jan 12, 2010, 3:31am »

---

We are going to have to try that one out also!!!

---